All Winterland blocks are foundation paper pieced.

The three dimensional fir trees are inserted while joining the units of the blocks.

Years ago I didnít plan to publish an instruction for this quilt so unfortunately the setting is a little bit intricate because of its inset seams. In the guidance for this quilt you will find an alternative setting for the winterland quilt, where the blocks are joined only with straight seams to build smaller units. These units are assembled as usually without any inset seams. Also sewing the original quilt I used a trick to avoid the inset seams: the concerned seams are only sewn half way.

Or better, let your imagination run free; you can find some winterlandquilts with different layouts in the guestgallery.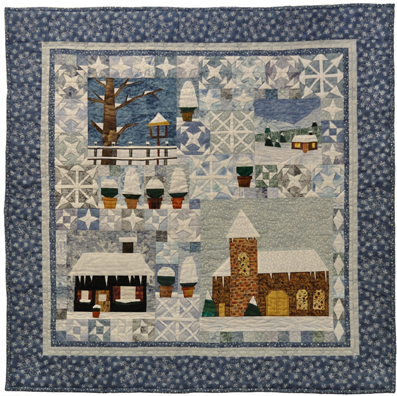 quilt size: 36,5 x 36,5 inch

alternative layout: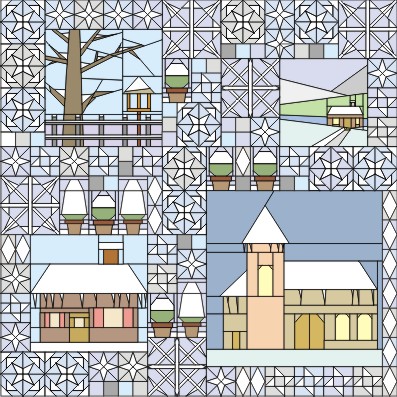 quilt size: 37 x 37 inch

Winterland
(per e-mail, 13 pdf-files, 5.3 MB)
8.-- USD